[et_pb_section fb_built="1″ _builder_version="3.22″ custom_margin="0px|||" custom_padding="0px|||"][et_pb_row _builder_version="3.22″ module_alignment="left" use_custom_width="on"][et_pb_column type="4_4″ _builder_version="3.0.47″][et_pb_text _builder_version="3.22.2″ text_font="||||||||" max_width="1080px"]
GRAB A CITIBIKE
CitiBike is the Official City of Miami Beach Bike Sharing & Rental program.  It's a really convenient & healthy way to get around South Beach. The program provides access to about 1,000 Citibikes at more than 100 convenient locations throughout Miami Beach. Bikes are available to use 24 hours a day, 365 days a year.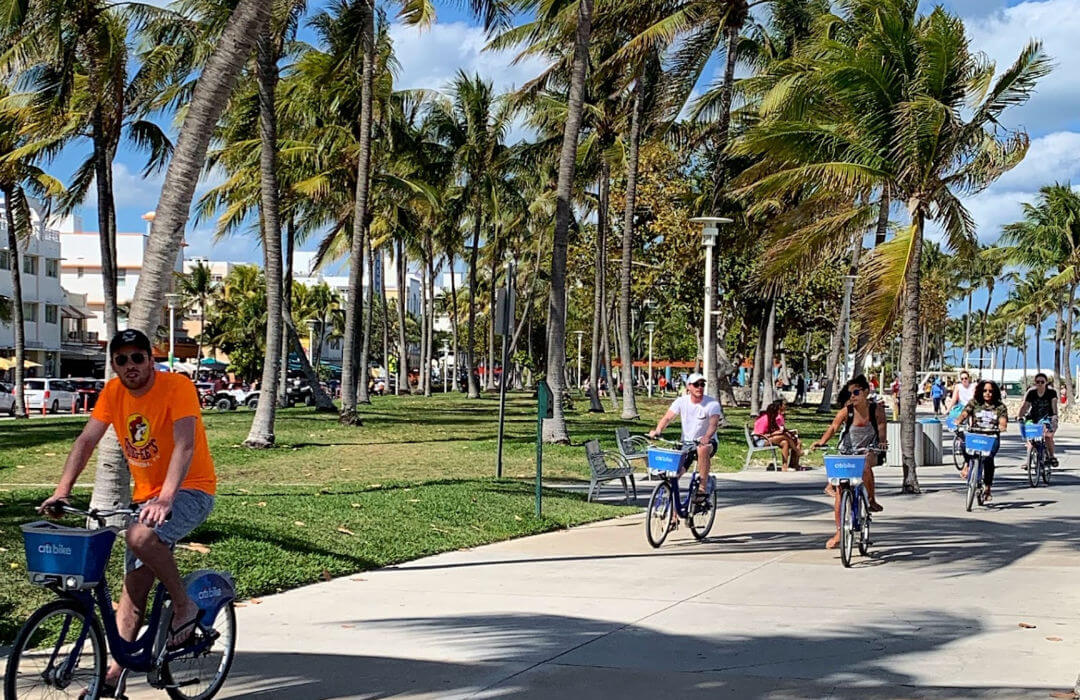 Check out the Station Map.  Please visit the official website for more info.  Here's a friendly reminder that just might save you $129 – biking on Lincoln Road is prohibited between the hours of 9am and 2am. Enjoy your ride.
Here's a few other ways to stay fit like South Beach local: Beach Yoga & Beach Workouts
[/et_pb_text][/et_pb_column][/et_pb_row][/et_pb_section]