[et_pb_section fb_built="1″ _builder_version="3.22″ custom_padding="0px|||"][et_pb_row custom_padding="0px|||" background_position_1="top_left" background_repeat_1="no-repeat" module_class=" et_pb_row_fullwidth" _builder_version="3.22″ width="100%" width_tablet="100%" width_last_edited="on|desktop" max_width="100%" max_width_tablet="100%" max_width_last_edited="on|desktop" make_fullwidth="on"][et_pb_column type="4_4″ _builder_version="3.0.47″][et_pb_text _builder_version="3.22.2″ text_font_size_tablet="51″ text_line_height_tablet="2″ header_font_size_tablet="51″ header_line_height_tablet="2″ max_width="1080px" custom_padding="0px|||" border_style="solid"]
 photo: Amazing views from the Juvia Rooftop high above Lincoln Road
 Juvia is an indoor/outdoor restaurant & lounge located on the penthouse level of the iconic 1111 Lincoln Road parking garage. Juvia's celebrated rooftop lounge offers some of the best sunset views in the city and an equally impressive cocktail menu.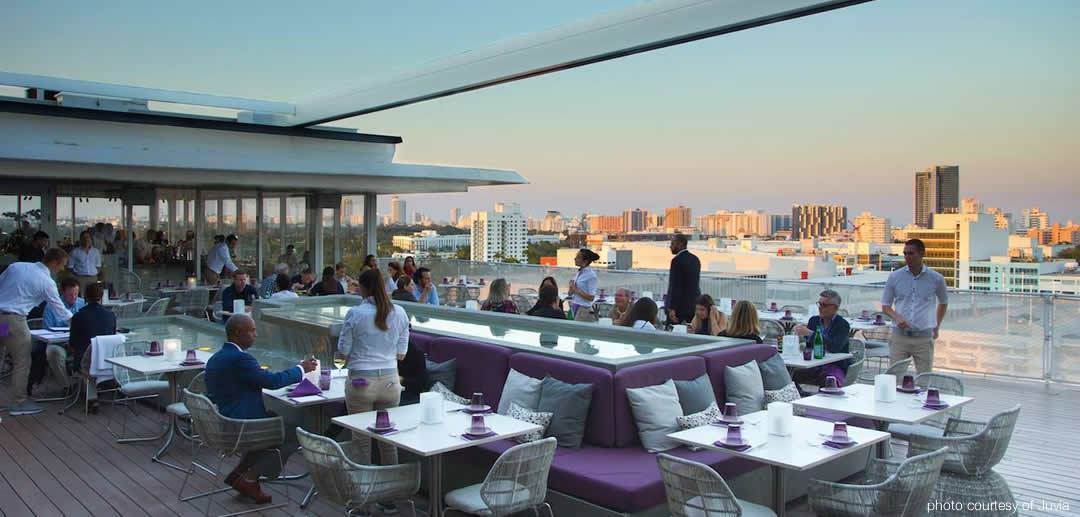 Whether you're here for the cocktails, a chill evening with great friends or a fantastic dinner, there's no better lounge on Lincoln Road than Juvia. Juvia is a "must visit" when visiting South Beach.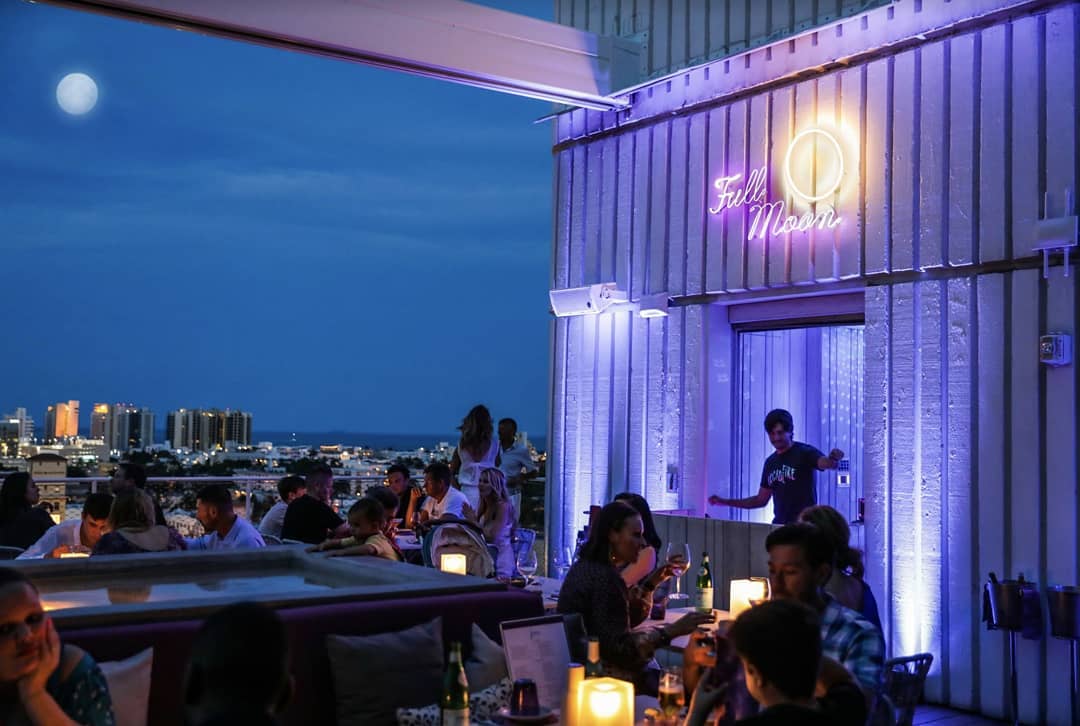 Photos Courtesy : Juvia
 Tourists and locals alike mingle here while local deejays spin chill vibes and expert mixologists keep the cocktails flowing.
Penthouse access is available via private elevator on the corner of Lincoln Road and Lenox Avenue. Dinner reservations are recommended! The South Beach Trolley stops nearby.
Juvia
1111 Lincoln Road
website
305-763-8272