[et_pb_section fb_built="1″ _builder_version="4.19.4″ custom_padding="0px|||" hover_enabled="0″ global_colors_info="{}" max_width="1080px" sticky_enabled="0″][et_pb_row _builder_version="4.16″ module_alignment="left" custom_margin="0px|||" custom_padding="0px|||" use_custom_width="on" global_colors_info="{}"][et_pb_column type="4_4″ _builder_version="4.16″ custom_padding="0px|||" global_colors_info="{}" custom_padding__hover="|||"][et_pb_text admin_label="caption Text" _builder_version="4.16″ text_font="||on||||||" text_font_size="16px" text_orientation="center" custom_margin="||20px|" global_colors_info="{}"]
La Cervecería de Barrio – Enjoy traditional Mexican seafood & great people-watching. 836 Lincoln Road
[/et_pb_text][et_pb_text _builder_version="4.16″ max_width="1080px" global_colors_info="{}"]
PEOPLE-WATCH ON LINCOLN ROAD
Lincoln Road is always buzzing with action. This mile long, pedestrian-only promenade is the most happening street scene in South Beach. Crowds of local and out-of-town visitors flock to Lincoln Road for the excellent shopping, terrific dining options, and great people-watching. So, grab a front row table and enjoy.
Here's the list: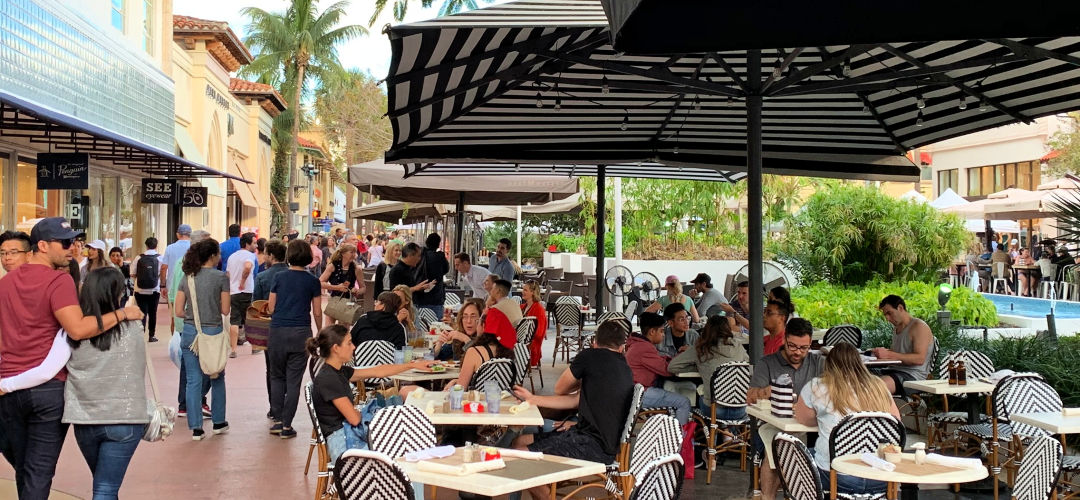 A local favorite! The Cafe at Books and Books offers fresh and healthy comfort food, friendly service, and generous portions (and a super spot to people-watch).
The Cafe at Books and Books
927 Lincoln Road
website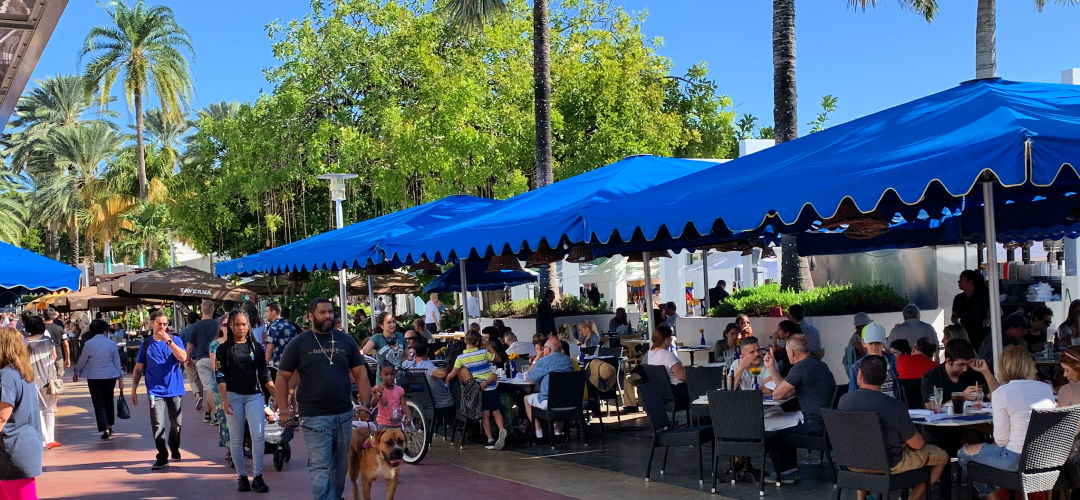 Spris is another local fave. Expect delicious thin-crust pizzas, fresh salads, and some great people-watching.
Spris
731 Lincoln Road
website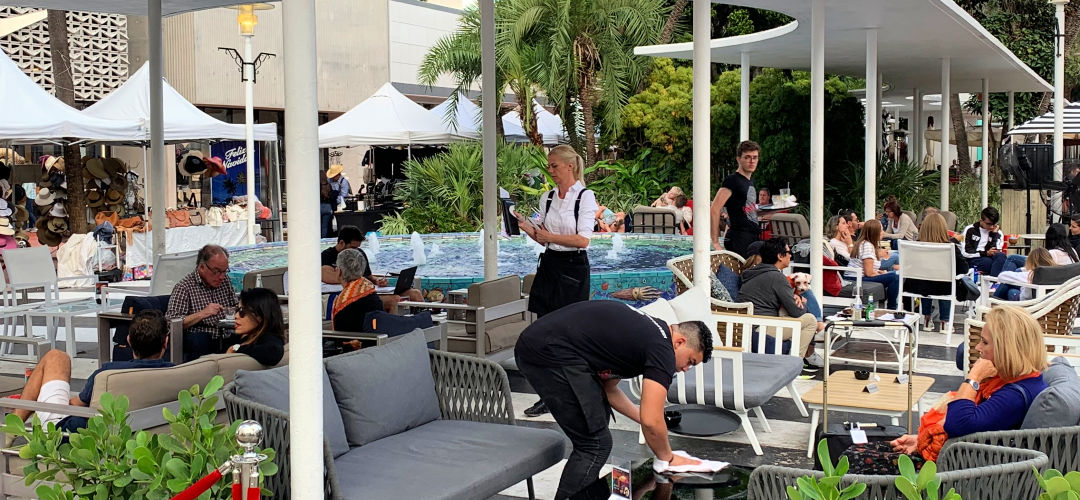 Florida's first Segafredo, l'Originale is a favorite hangout spot for locals and visitors on Lincoln Road. Geat vibes, drinks, food and music.
Segafredo L'Originale
1040 Lincoln Road
website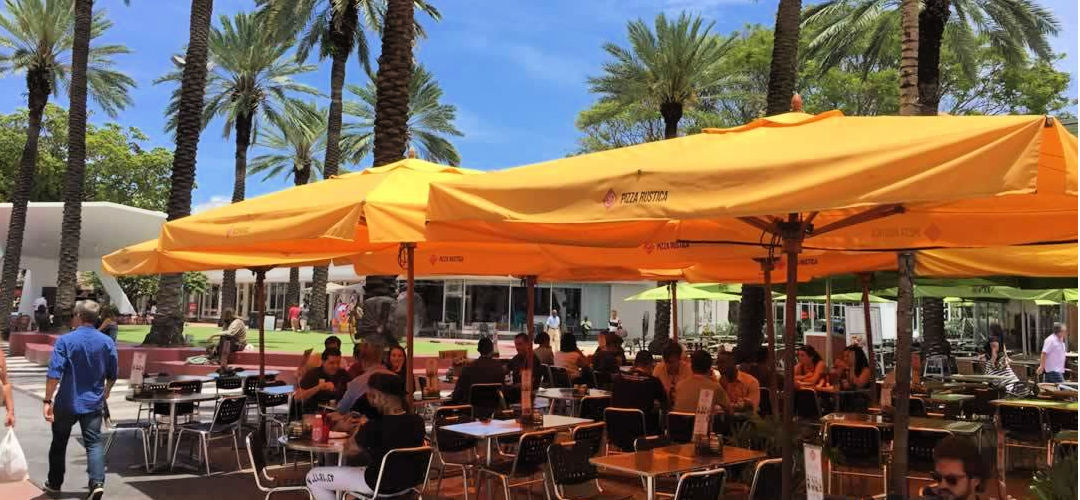 Pizza Rustica serves huge rectangular squares of piping hot pizza. The service is quick, the location is great for people watching and it's inexpensive.
Pizza Rustica
667 Lincoln Road
website

Sushi anyone? Lincoln Road's SUSHISAMBA is a long-standing South Beach favorite. Look for their signature bright orange umbrellas and enjoy the experience.
SushiSamba
600 Lincoln Road
website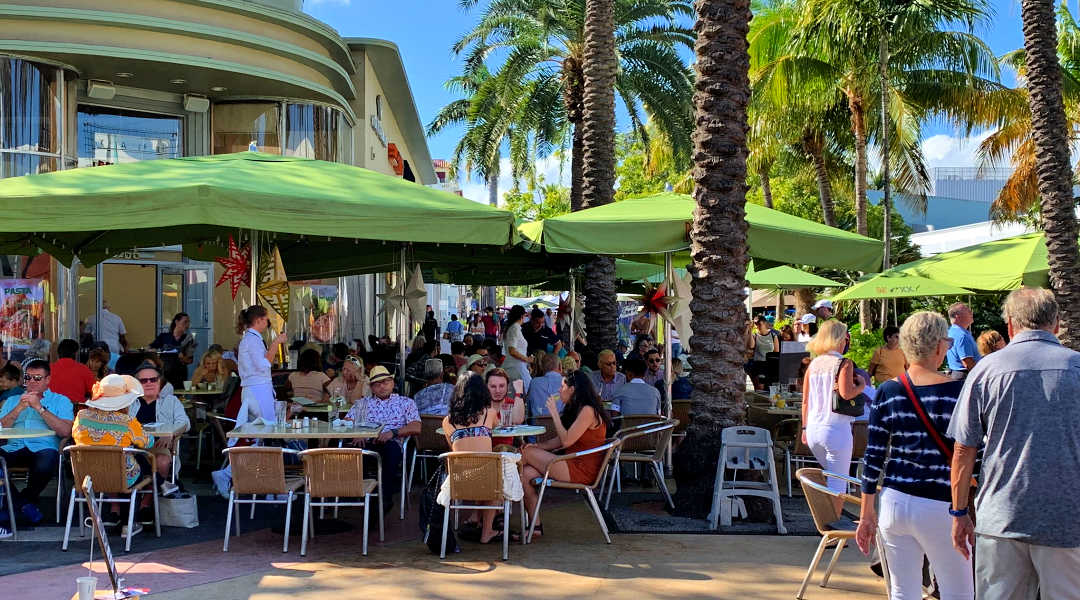 On the menu: great people-watching, huge salads, sandwiches, burgers, and more.
NEXXT Cafe
700 Lincoln Road
website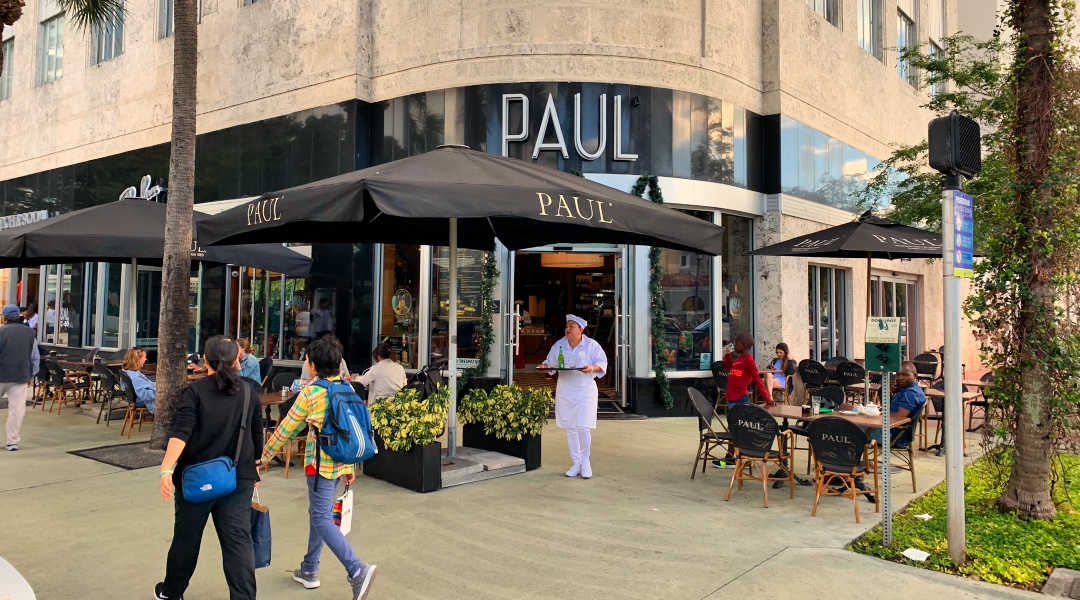 Paul Bakery Cafe is the perfect spot to sip espressos and enjoy fresh baked pastries on Lincoln Road.
Paul
450 Lincoln Road
website
Checkout all Lincoln Road restaurants.
[/et_pb_text][/et_pb_column][/et_pb_row][/et_pb_section]