Ocean Drive: Visitors from all over the world flock to South Beach's Ocean Drive for its famous Art Deco architecture, colorful neon signs, and the weekend parties.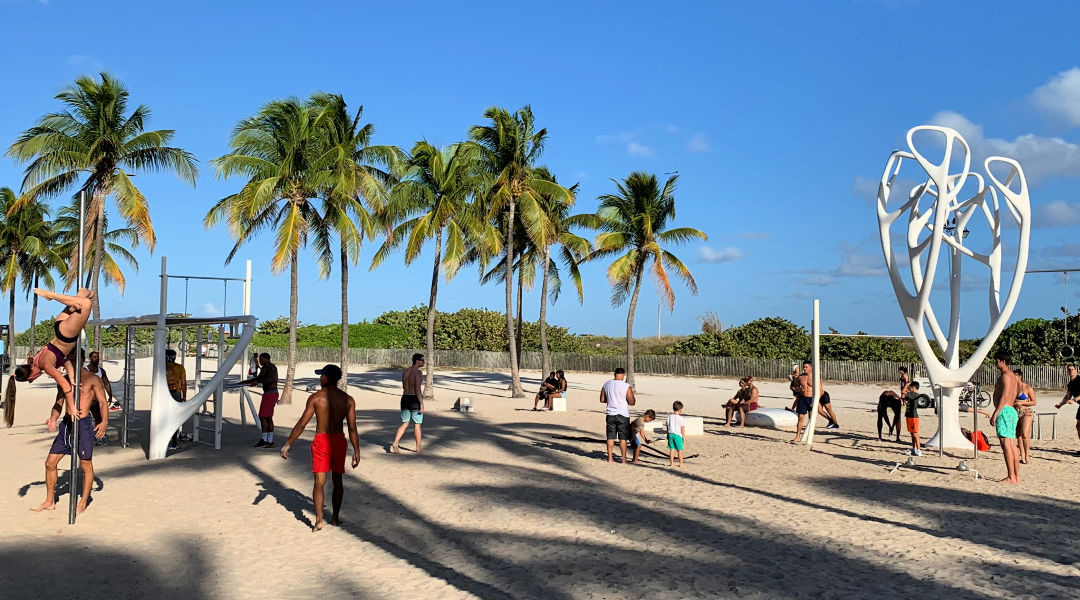 Muscle Beach in South Beach
Lummus Park (Ocean Drive between Fifth and 15th streets) is popular for beach volleyball, rollerblading, jogging, and bike-riding.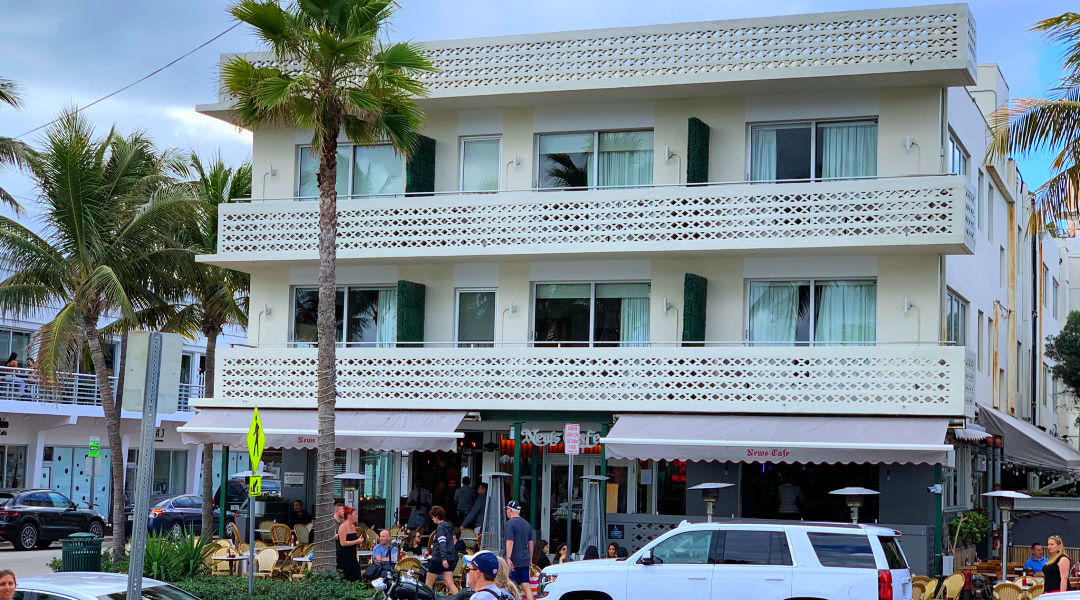 The iconic News Cafe continues to be a favorite for its food & prime people-watching location on Ocean Drive.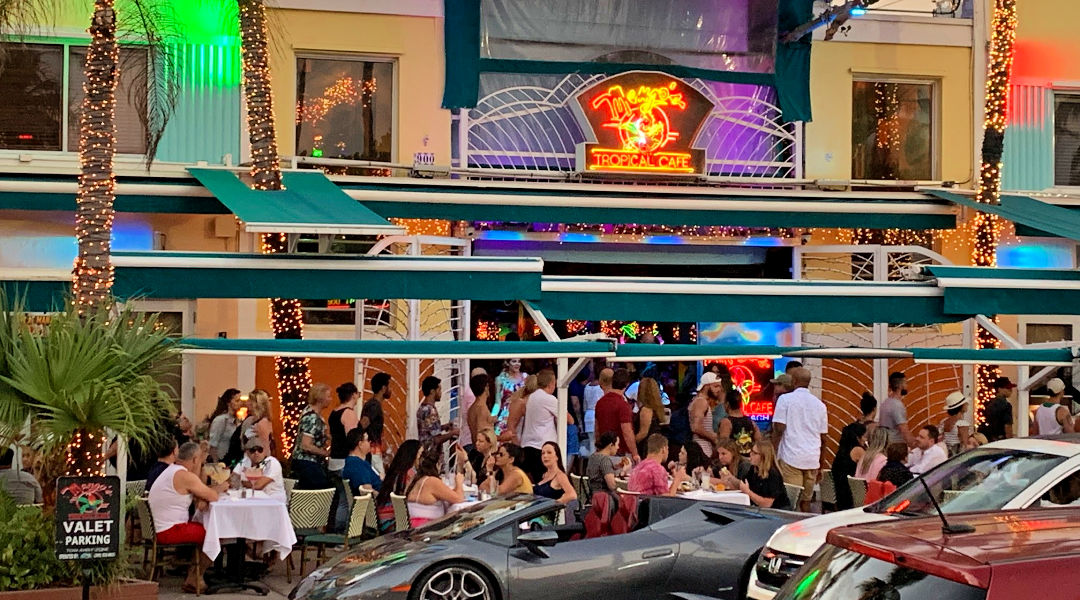 Mango's on Ocean Drive is a favorite of locals and tourists. Grab a sidewalk table, order a round of drinks and enjoy some prime Ocean Drive people-watching.
Ready to shop? Lincoln Road's stores & restaurants are only a short ten-minute walk from Ocean Drive. Don't feel like walking? Ride the free South Beach Trolley to Lincoln Road. Enjoy!