Your focus on health and fitness doesn't have to take a vacation when visiting South Beach. For a fun beachfront workout – be sure to visit Muscle Beach South Beach. You'll have a blast and meet some really cool locals.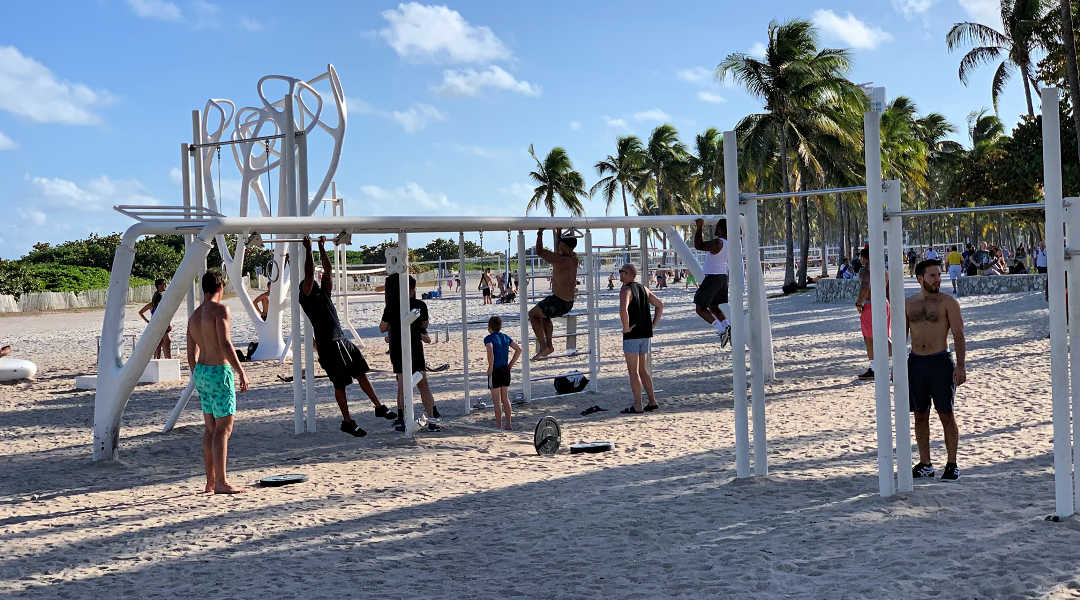 Staying fit in South Beach is easy when the beach is your gym.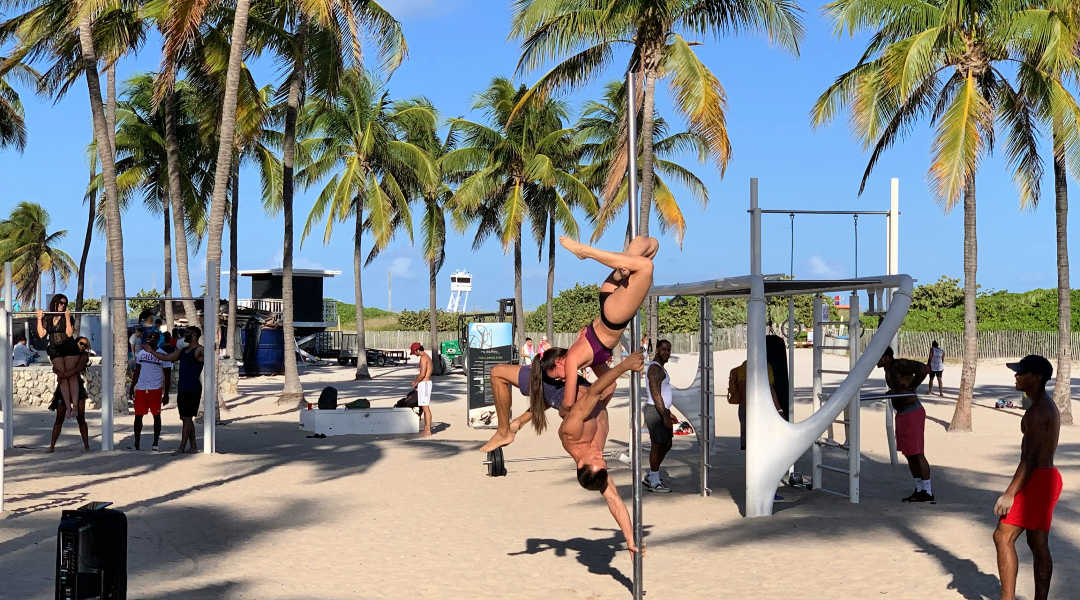 Try this…it's not as easy as it looks!!!
A popular attraction for local and visiting fitness enthusiasts, Muscle Beach South Beach serves as an outdoor area for exercise, weight lifting and gymnastics, and features two nature-inspired installations: MyEquilibria's Leopard Tree and MyBeast. These functional structures collectively feature over 30 workout components. 
Muscle Beach is located in beautiful Lummus Park (9th Street & Ocean Drive). See you out there! How about a little South Beach yoga?
Check their Instagram for more info.
Ready to shop? Lincoln Road's stores & restaurants are only a short ten-minute walk from Ocean Drive. Don't feel like walking? Ride the free South Beach Trolley to Lincoln Road. Enjoy!