Lincoln Road is thrilled to announce that we've been recognized by Tripadvisor as a 2023 Travelers' Choice award winner for worldwide attractions. The coveted award celebrates businesses that have consistently received great traveler reviews on Tripadvisor over the last 12 months, placing these winners among the 10% of all listings on Tripadvisor globally.
The Travelers' Choice awards honor travelers' favorite destinations, hotels, restaurants, things to do, and beyond, based on the reviews and opinions collected from travelers and diners around the world on Tripadvisor over a 12-month period.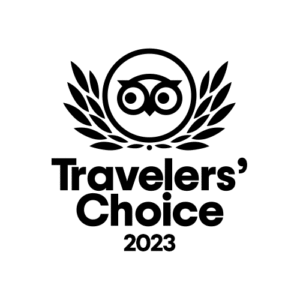 Travelers' Choice winners are determined based on the quality and quantity of traveler reviews and ratings posted on Tripadvisor over a 12-month period.
"Congratulations to the 2023 Tripadvisor Travelers' Choice winners," said John Boris, Chief Growth Officer at Tripadvisor. "The travel resurgence we've seen throughout the past year has even further heightened the competition. Earning a Travelers' Choice Award demonstrates that you have provided great experiences to those who matter most: your guests. With changing expectations, continued labor shortages, and rising costs, this is no easy feat, and I am continually impressed with the hospitality industry's resilience and ability to adapt. Cheers to another successful year!"
Check out all the reviews, and discover more about Lincoln Road on TripAdvisor here.