These are the key talking points
Below find key talking points and summary about Lincoln Road and Miami Beach for use in your pitches and presentations.
Lincoln Road is thought to be the first outdoor pedestrian shopping district of its kind in the United States. Originally created by Carl Fisher in 1912, the road was redesigned as pedestrian-only by Architect Morris Lapidus in the early 1960s. Lincoln Road is the heart of Miami Beach and is integrated tightly with arts and culture organizations including the Colony Theatre, The New World Symphony, The Fillmore Miami Beach and The Miami Beach Convention Center.
*Note – the data presented here is subject to change but represents current figures collected between 2018-2023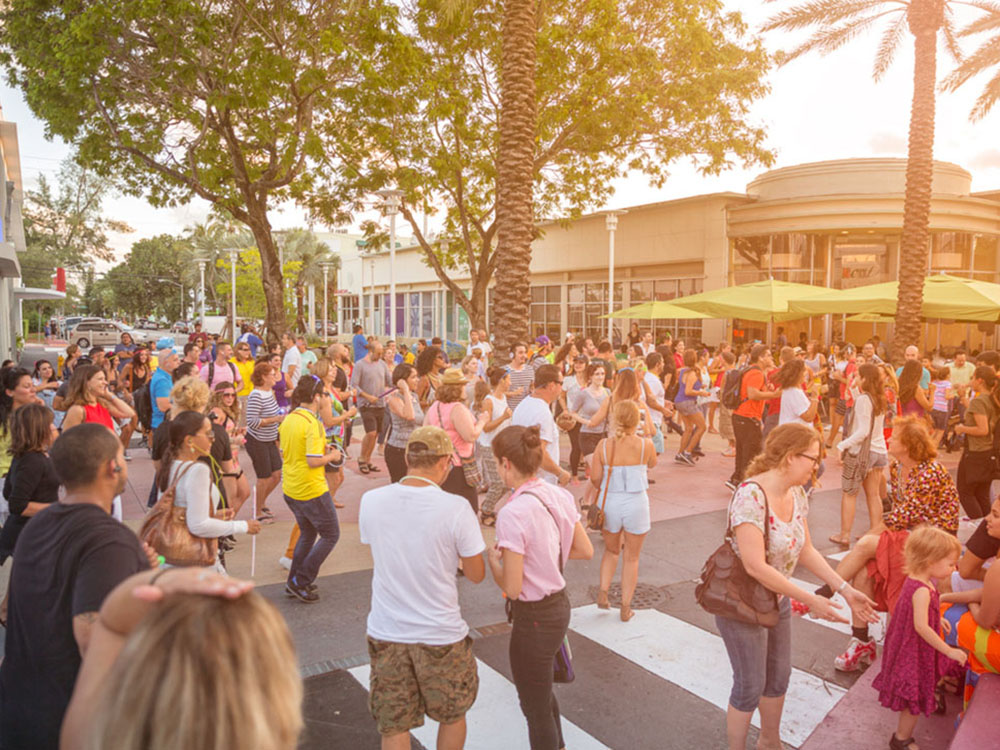 Key Points
Lincoln Road is a dynamic, urban district spanning Miami Beach and is among the first pedestrian shopping streets in the USA – a beloved destination for shopping, dining, and cultural events.
As one of the most walkable neighborhoods in the Miami region, Lincoln Road welcomes 8.1 million people annually.
28 Million visitors a year arrive in Miami with over 12.6 Million hotel stays annually in the region.
Lincoln Road
.58 Mile – 8 blocks
23K visitors to Lincoln Road Daily
281 Businesses
65 Restaurants
Over 800,000 SF of retail
Over 1M SF of office space line the road
Miami Beach Convention Center
600,000 Visitors Annually
$620 Million Renovation & Expansion
505,000 SF of Exhibition Space
870 New Parking Spaces
10 Additional Meeting Rooms
2 blocks from Lincoln Road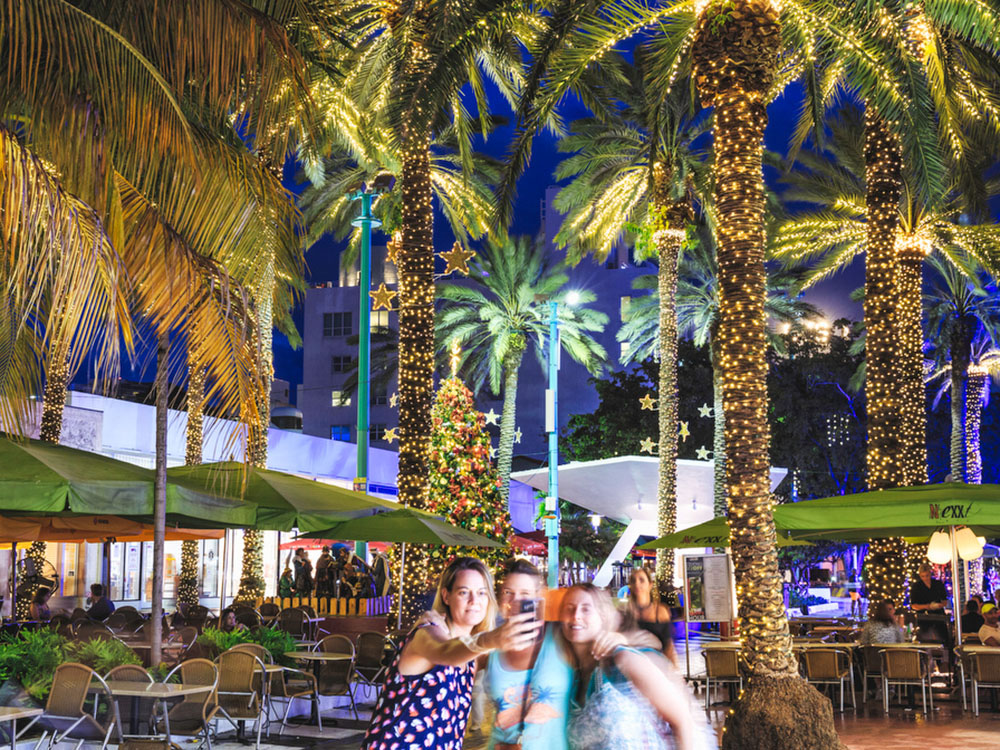 Visitor Data
locals love lincoln
Lincoln Road is the most frequently visited location in Miami Beach for people living locally.
Over 69% of local residents visit 2-3 times a month
City of Miami Beach Resident Survey 2019
Miami Beach Statistics
Total Population 91,718
Total Hospitality Sales 2,085,866,000
Total retail sales, 1,556,800,000
Total retail sales per capita, $17,185
Source US Census Bureau
Visitors to Lincoln Road – Origins
Miami Dade County 37.25%
Outside of the USA 40%
Elsewhere in the USA 13.5%
Other locations in FL 10%
Source GMCVB survey 2018
Domestic Overnight Visitors
43% Stay on Miami Beach
75% Stay in Hotels
4.2 Days average length of stay
37% have household income of +$100K
$928 total spend per person
Source GMCVB
International Overnight Visitors
43% Stay on Miami Beach
68% Stay in Hotels
6.7 Days average length of stay
27% have household income of +$100K
$1.6K total spend per person
Source GMCVB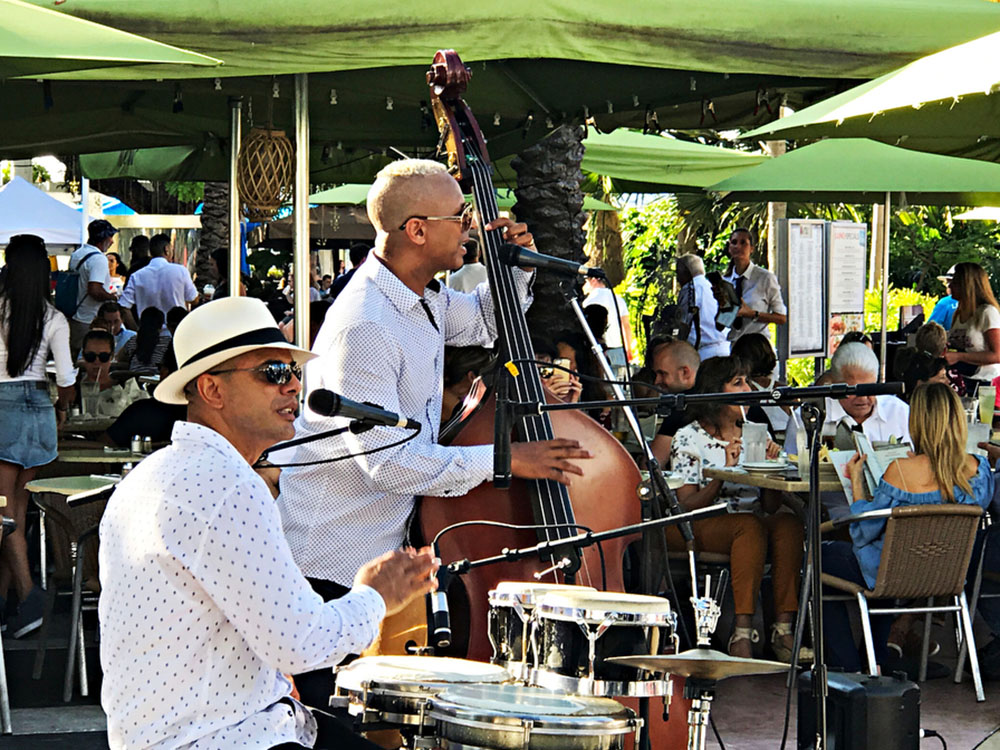 Culture Counts
New World Symphony
80,000 attend all events annually.
21,000 at Free WALLCAST
21,656 Private Events/Concerts
36,560 at New World Symphony Concerts
The Fillmore Miami Beach
Part of LiveNation
Over 120,000 tickets annually
Performances by Madonna, Sting, Adam Ant, New Order and many others.
The Colony Theatre
Premier Regional Theatre
40,000 tickets sold annually
Contemporary productions in English and Spanish.
REGAL South Beach
18 State-of-the-Art theaters
IMAX and IMAX 3d Screens.